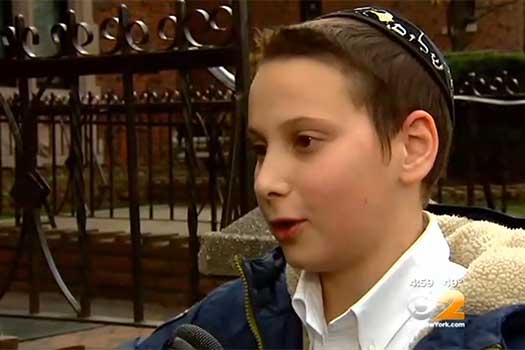 Police have announced the arrest of a 13-year-old black teen, who was charged with assault and aggravated harassment in connection with the beating of Jewish boy on President Street. The motive behind the attack was not 'knockout,' rather bullying.
Around two weeks ago, we reported on the assault of a 12-year-old Jewish boy on President Street near Brooklyn Avenue. The victim was accosted by two black teens, one of whom punched him in the face.
This evening, police sources notified CrownHeights.info that detectives have made an arrest in connection with the incident. Police say that a 13-year-old black teen was arrested and charged with Assault in the 3rd Degree as well as aggravated harassment.
Due to the perpetrator's age, he was released to the custody of his mother, but will have to return to court to answer these charges in two days from now, on the 27th.
Sources said that the 'knockout' game was ruled out as motive for the attack. Apparently the assailant's friends bullied him into assaulting the victim. "His friends told him that if he did not hit someone he would not get any respect, and he was repeatedly made fun of until he did."
The assailant lives in the nearby neighborhood of East Flatbush, and attends school in northern Crown Heights on S. Johns Place.
Video of the victim speaking to CBS2 about the attack: