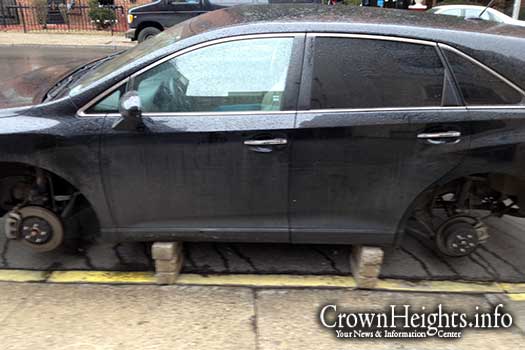 A motorist woke up this morning and discovered that all four of his vehicles tires and rims have been stolen. This theft is even more brazen then others since it occurred within sight of the 71st Precinct.
The incident occurred in front of 502 New York Avenue, which is between Lefferts and Sterling. Sometime Wednesday night thieves made off with all four of the vehicles tires and left the car standing on a pile of bricks.
The theft that we reported on occurred in 2012 on Montgomery Street, this one happened just three blocks away from the 71st Precinct which is on Empire Boulevard and New York Avenue and is within eyesight of the precinct.