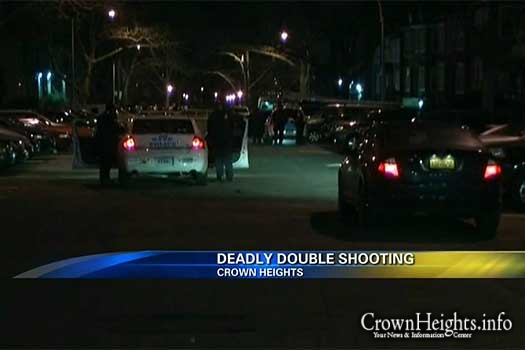 Police are looking for a gunman who shot and killed one man and wounded a woman in Crown Heights late Wednesday night.
The man was shot in the head while sitting in the driver's seat of a car parked on President Street between Utica and Rochester Avenues at around 1:00am, according to investigators. The 38-year-old woman was in the passenger seat, and was grazed by a bullet to the head.
It's unclear at this time if the female's wound is from a separate bullet or the same one that killed the other victim. She is listed in stabled condition at Kings County Hospital.