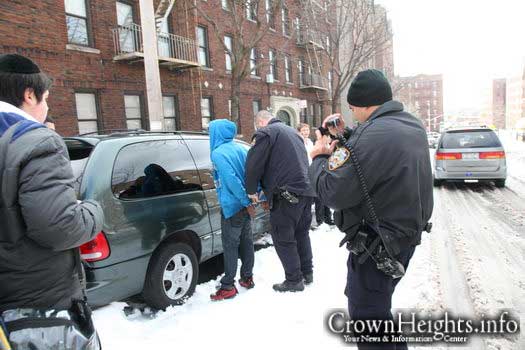 Illustration Photo.
Rather stand idly by and remain victims, a group of Jewish men sprung into action Wednesday and apprehended a man whom they had witnessed breaking into a minivan. Other passersby ran to the police station for help.
The incident occurred at around 12:00pm on Wednesday in the vicinity of Crown Street and New York Avenue. A number of people witnessed the man break into a parked minivan, when he emerged they grabbed and held him until police arrived.
Police sources said that a Black man walked into the precinct, which was just two short blocks away, and notified cops that 'a group of Jewish men are holding down a Black man'. Officers rushed to the scene and took the suspect into custody.
In his possession police found a number of a GPS units as well as car speakers that he apparently stole from a number of cars. The man was then placed under arrested and charged with multiple thefts.
CrownHeights.info was informed that the suspect has a long list of priors which included many similar crimes.