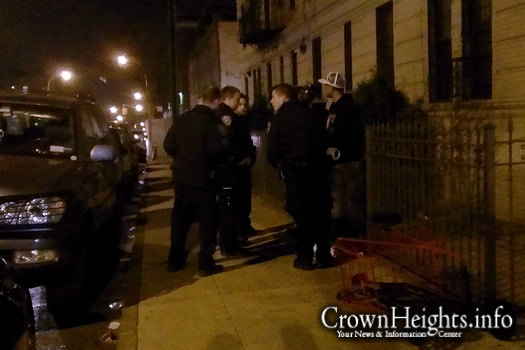 CROWN HEIGHTS — Three men were arrested after they accosted a Jewish man, damaging his vehicle and intimidating him, while he was parking his car on Montgomery Street.
The incident occurred on Montgomery Street near Albany Avenue at around 6:00pm. While parking his car the group of three black men confronted him and shouted expletive at him, apparently angry at the way he was parking. The situation quickly escalated from just words to physical force.
One of the men approached the driver's door and attempted to pull it open, while shouting "get out of [expletive] the car and I'll show you" while another began pounding on the car with his fists and causing significant damage to drivers door and hood of the car.
Once they left the victim called Shomrim and began following the group from a distance.
A large number of Shomrim volunteers responded and quickly located the group and with police assistance they stopped them on Troy Avenue near President Street. The group was immediately placed under arrest for menacing, and once police saw the damage to the car they added a charge of criminal mischief as well.