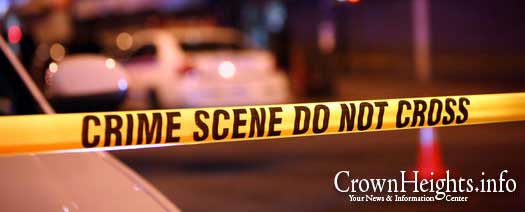 A man was stabbed to death on Crown Street near Nostrand Avenue Thursday night. According to reports the man was stabbed multiple times and was transported to a local hospital where he was pronounced dead.

The incident occurred at around 10:45pm on Crown Street just off the intersection of Nostrand Avenue, where the victim – a 35 year old man – was stabbed multiple times.
EMS transported the man in traumatic arrest to Kings County Hospital where he was pronounced dead on arrival.
Police set up a crime scene and were investigating the incident late into the night. The services of Chesed Shel Emes were not needed.