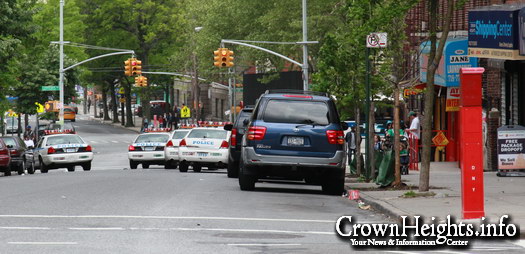 CROWN HEIGHTS, Brooklyn [CHI] — A timid old man went completely nuts this afternoon, inside an Albany Avenue bodega and attempted to rob the clerk while wielding a screwdriver.

The man, an older black man who often hangs around the bodega, walked in to the store and handed the clerk a single dollar bill, which he returned to the man since he made no purchase, and after taking the bill back he demanded 'his $100 bill back', and pulled the screwdriver.
Jamal, a store patron, who assisted in subduing the man, told CrownHeights.info "he is always so quiet, but he went completely crazy, it took a few of us to hold him down!" adding that he called police who arrived quickly and arrested the man.
There were no injuries reported.