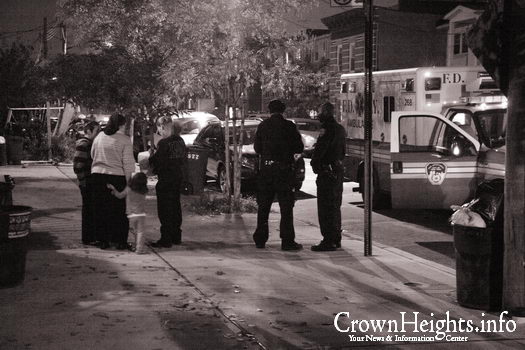 CROWN HEIGHTS, Brooklyn [CHI] — A young Jewish boy was attacked this evening while on his way home. The victim, a 10 year old was returning home from Yeshivas Erev. At approximately 8:15pm he was accosted by a large group of black youths near the corner of Kingston Ave and Lefferts Ave. Without uttering any words, one of them threw a basketball at the boy. It struck his face, smashing his glasses and injuring him.

In pain and shock the boy quickly ran to his home, on Kingston and Maple. When he arrived home the boy's parents called Shomrim who responded and began searching for the group. Unfortunately the victim was not able to remember anything about his assailants, aside from them being a group of over 5 black youths. A short search without the proper description yielded no results.
Police were called and responded along with EMS. EMS treated the boy for bruises and scratches on his face. The Police filed a report.