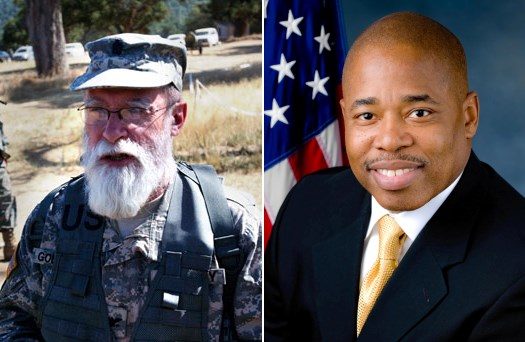 Col. Jacob Goldstein, formerly the chairman of Community Board 9, which encompasses the southern portion of Crown Heights, has filed a Federal lawsuit against Brooklyn Borough President Eric Adams for allegedly violating his First Amendment rights by firing him from the board for speaking out to the media.
Col. Goldstein alleges that soon after his election as Borough President, Eric Adams and his senior advisor, Ingrid Lewis-Martin, ordered him to fire the District Manager of Community Board 9, Pearl Miles, due to her age.
After he refused to comply, Col. Goldstein was removed as chairman of CB-9, and after he spoke to the media about what was taking place, he was kicked off the board altogether.
Goldstein alleges that through their actions, Eric Adams and Ingrid Lewis-Martin violated his constitutional right to speak out about matters important to the community.
The lawsuit was filed in the United States Federal Court in the Eastern District of New York.
See the full text of the lawsuit below:
jacob-goldstein-complaint-final-final-final-003