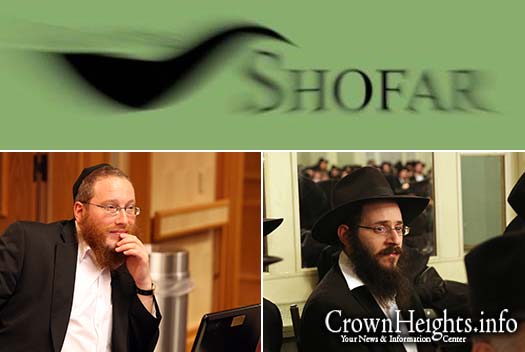 After the recent fallout over the participation of several students and faculty members in the Call of the Shofar program, the executive board of Oholei Torah had a meeting yesterday, the conclusion of which was written up in a letter to be sent out shortly to all the school's staff and parents of its students.
CrownHeights.info obtained a copy of the letter, which says that after exhaustive research into the matter the board has concluded that any teacher who had actively promoted participation in the 'alternative healing program' would be asked to step down from their position.
Sources have confirmed with CrownHeights.info that two faculty members have already been asked to step down: Rabbi Zalman Goldstein, principal in the school's elementary division, and Rabbi Shlomo Sternberg, Mashpia in the 'Zal.'
We present to our readers the letter in its entirety:
To the Parents and Faculty of Oholei Torah,
The Executive Board has conducted a thorough and ongoing inquiry into the recent issues that have come to light regarding members of our faculty promoting an alternative healing program.
The first and foremost concern of Oholei Torah is for the wellbeing and welfare of its talmidim. Upon hearing these allegations, Oholei Torah immediately sent out a directive to ensure that any recommendations of outside therapy are professional and appropriate for the talmid.
Furthermore, we have spent these last few days intensely learning and investigating all the particulars surrounding the above-mentioned matter. We have been working with halachik authorities, professional and medical personals to guide us appropriately.
Faculty members that were actively promoting these programs to our faculty and talmidim were asked to step down from their post. There will be full accountability and reckoning with each and every faculty member involved. However, further actions can only be done through a thorough full investigation and by not acting in haste.
In due course further steps will be implemented to ensure the safety, security and education of our talmidim, and see that such situations do not happen again in our institution.
The current steps taken were based solely on our own internal investigations, with professionals in these matters. All this was done in a most discreet and responsible manner, as is needed is such cases.
As the Executive Director, I further wish it to be known that no individual or group of faculty have the right to speak in the name of Oholei Torah with regards to these issues.
May we be זוכה לתלמידים הרבה, and fulfill the Rebbes brochos of ראו גידולים שגידלתם, and march אנקעגען משיח צדקנו.
Rabbi Joseph Rosenfeld
Executive Director