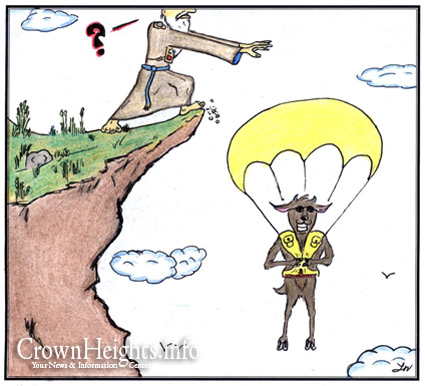 16-10: And the he goat upon which the lot "For Azazel" came up, shall be placed while still alive, before the Lord, to [initiate] atonement upon it, and to send it away to Azazel, into the desert.
In a new and innovative idea CrownHeights.info will begin bringing you, in addition to the weekly Parshat HaShavuah articles, a comic based on a single idea from the week's Parsha.
We would like readers to submit to us feedback using the comments system, letting us know what you think of this new idea and how we implement it. This is a pilot idea, and if the response is positive and strong enough we can look forward to seeing one each week! So please take a minute and share your thoughts with us.