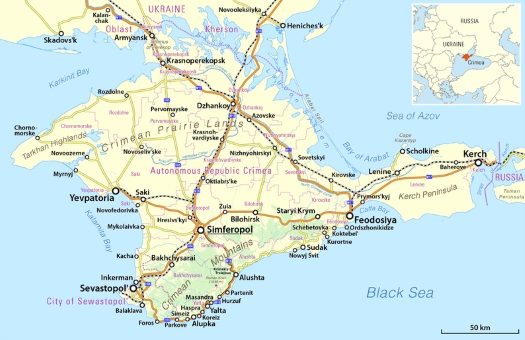 From the Forward:
In the hyper-sensitive international atmosphere surrounding Russia's 2014 forceful annexation of Crimea, even a name tag can create a crisis.
This lesson was learned by Chabad-Lubavitch, the Broklyn-based Haredi group which convened its annual emissaries conference in New Jersey on November 19. Among the 5,600 emissaries, or shluchim, from across the world attending the convention was Rabbi Binyamin Wolf, the Chabad representative in Sevastopol, Crimea's largest city. His name tag, however, identified him as being from Sevastopol, Russia.
This was not lost on the Russian press, which viewed Rabbi Wolf's name tag as recognition, on behalf of the largest Jewish organization active in Russia and the former Soviet Union, of the legitimacy of Russia's occupation of Crimea.
"The main thing is that the document issued by our rabbi clearly reflects the existing reality today: Crimea and Sevastopol are part of Russia," Ruslan Balbek, member of the Russian Duma who was appointed deputy premier of the Crimean government after the Russian occupation, told state-run news agency Sputnik.