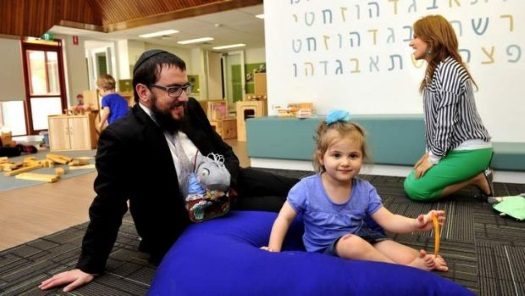 Rabbi Shmueli Feldman with his daughter, Chaya Mushka
An Australian Chabad rabbi has denied a report saying he does not feel safe in his country.
From the JTA:
Rabbi Shmueli Feldman, a fourth-generation Australian, made the remarks about his safety to The New York Times in the wake of a report released Sunday finding a 9 percent increase in anti-Semitic incidents over the past year, as well as personal incidents.
The annual report also found a nearly 20 percent rise in incidents over the past two years.
While Feldman in an interview with JTA refuted The Times report, the Chabad rabbi also said he dreads another attack on his suburban Canberra home by a group of young white Australians and "I feel currently a lot less safe in our own home for the first time ever."