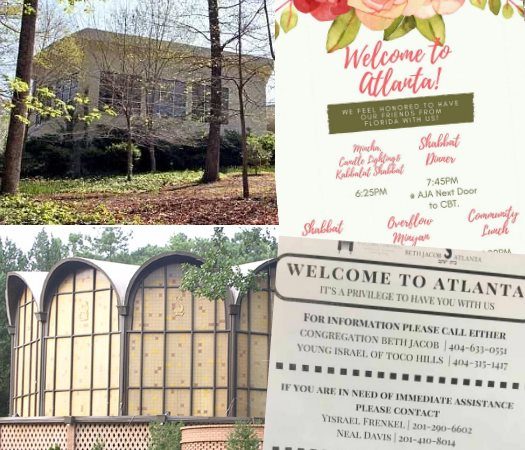 As Atlanta's population surges with evacuees from Florida and the Atlantic coast, the local Jewish community has opened its doors and hearts to thousands who fled their homes and will be spending Shabbos in an unfamiliar place.
Channel 2 Action News spoke with Rabbi Isser New of the Beth Tefillah Congregation in Sandy Springs. Leaders at the synagogue have been coordinating places for evacuees to stay by using emails and online forums.
"There are moments in time when people need you. Who are we if we're not there when people need us?" he told Channel 2. "The Jewish tradition preaches all 613 commandments are equivalent to the commandment Tzedakah, which is charity."
In the synagogue's kosher kitchen, caterer Robin Varon was busy stocking up on canned and other non-perishable goods. Varon said they are preparing for 100 people.
"We have an influx of people from Florida coming," she told Channel 2.