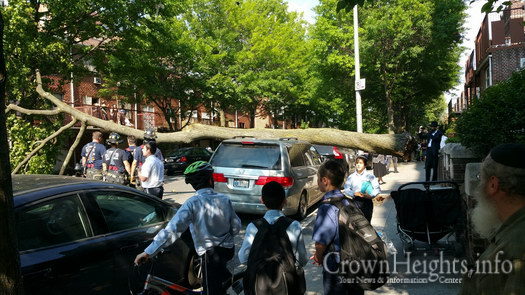 A massive tree suddenly collapsed on Montgomery Street in Crown Heights, this while the city in the midst of a record breaking heat wave.
The incident occurred at around 4:15pm on Montgomery Street near Albany Avenue. With barely any wind and temperatures in the high 90's, the massive tree suddenly snapped at the base and without warning came crashing down.
Miraculously the only reported damage was to a parked minivan.
Firefighters cut up the downed tree in order to reopen the road for vehicle traffic.