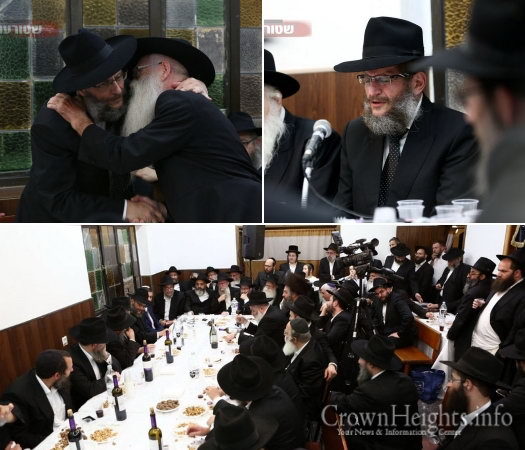 A joyous and emotional Farbrengen was held last night, Wednesday, at Beis Aguch-770 in Kfar Chabad to celebrate the early release from prison of Rabbi Yosef Y. Aronow, head of Tzeirei Agudas Chabad and director of Chabad's outreach activities in Israel.
In November of 2015, Rabbi Aronow was sentenced to two years' imprisonment by an Israeli magistrate judge for financial improprieties relating to his handling of his organization's funds, which he began serving in February of 2016.
The impromptu Farbrengen was attended by Rabbonim, Shluchim and Anash from all over Israel, who streamed into the village throughout the evening to congratulate Rabbi Aronow on his newfound freedom during the holiday of freedom.
During the Farbrengen, Rabbi Aronow reviewed the Maamer 'Boruch Hagomel,' which was delivered by the Previous Rebbe in 1927 upon his release from Soviet prison.
Photos courtesy of Shturem.net