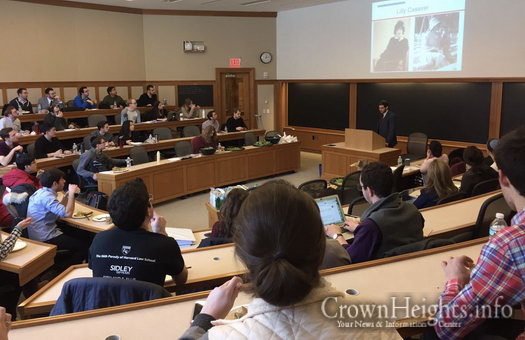 Velvel Freedman, a Lubavitcher attorney who is fighting a legal battle for the return of a Camille Pissarro masterpiece stolen by the Nazis to its rightful Jewish heir, gave a presentation on the case at Harvard Law School last Monday.
The event was co-sponsored by Harvard Chabad and Harvard's Jewish Law Student's Association. It was organized by the JLSA education chair, Shlomo Fellig, a fellow Lubavitcher who's a student at Harvard Law.
At the end of the event, Velvel and Shlomo, along with a third Harvard student, Asher Perez, had an impromptu school reunion – all three of them having attended Lubavitch Education Center in Miami as children.