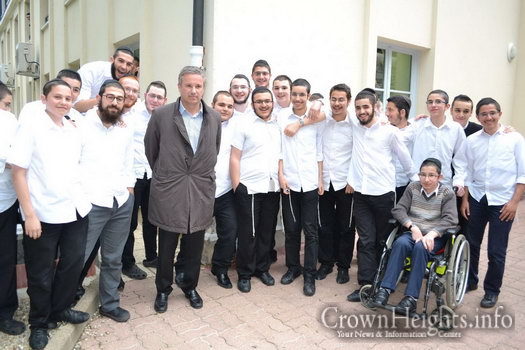 When Mendel Sebag was eight years old, he and his family went on vacation for the month of August to the French Alps. While playing with a ball and trying to catch it, Mendel fell down a 45 foot drop.
Ever since that horrific accident, Mendel has been unable to use the lower part of his body, and has been confined to a wheelchair.
Boruch Hashem, with the modern advancement of medical technology, there is hope that Mendel may walk again. His parents have learned of a program in San Diego that may be able to end his paralysis, and allow him to take his first steps in over twelve years.
Unfortunately, the cost of this procedure is beyond their financial resources, and so they have no choice but to rely on the generosity of their fellow Jewish brethren to make this dream a reality.
To make a vital donation that will help Mendel walk again, please visit https://www.youcaring.com/mendel-sebag-615123#.V6EarNrJe08.email.