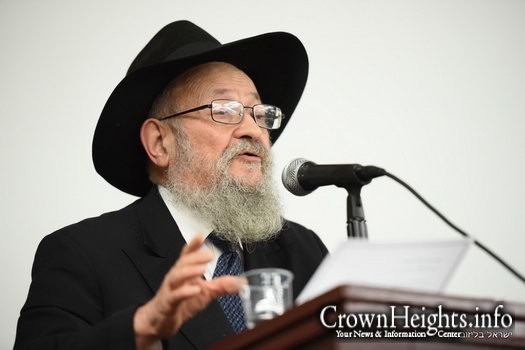 Rabbi Moshe Feller
A Jewish convert from the US who made aliyah to Israel had her conversion rejected by the Chief Rabbinate's department for matrimony and conversion earlier this year, who said it was invalid. The rejection of the Giyur raised many eyebrows, since it was performed by senior Chabad emissary and veteran rabbi Moshe Feller of Minnesota, under the auspices of the Beth Din of America.
From the Jerusalem Post: 
Although her conversion was subsequently approved by the Tel Aviv Rabbinical Court, the incident is the latest in a series of such rejections, which are being viewed in some quarters as a rebuff by the Chief Rabbinate of the legitimacy of Orthodox Jewish institutions in the US. Hauna, 24, converted in Minnesota in 2006 with senior Chabad emissary Rabbi Moshe Feller. She received a conversion approval certificate from the rabbinical court of the Chicago Rabbinical Council in 2009 before she emigrated to Israel in 2010.
After making aliyah, Hauna became engaged and, six weeks before the wedding date, approached her local rabbinate in Herzliya to approve her Jewish status and register her and her fiancé for marriage.
The Herzliya office sent her original conversion certificate from Feller as well as her conversion approval certificate from the Chicago rabbinical court to the Chief Rabbinate's matrimony and conversion department for its approval in order to process the marriage registration.