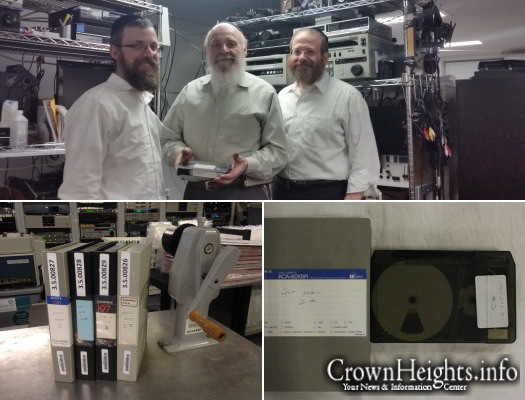 Several months ago, JEM's archivists discovered the original recordings of a Farbrengen with the Rebbe from summer 5741 (1981) that had never before been seen. They decided that this would be the perfect new release for Gimmel Tamuz.
The archive team has been working with vendors to restore the much damaged tapes, and JEM began translation into 5 languages. But an unpleasant surprise awaited them: Tape #2 was missing!
After months of searching, on Lag Ba'omer, they finally turned up a copy of the missing tape. Mr. Baruch Bongart, who lived in Minnesota at the time and would host the community viewing of the live broadcasts, recorded the Farbrengens. After an extensive search, of course at the very bottom of the very last box… the tape!
G-d willing, the Farbrengen will be released shortly before Gimmel Tammuz.