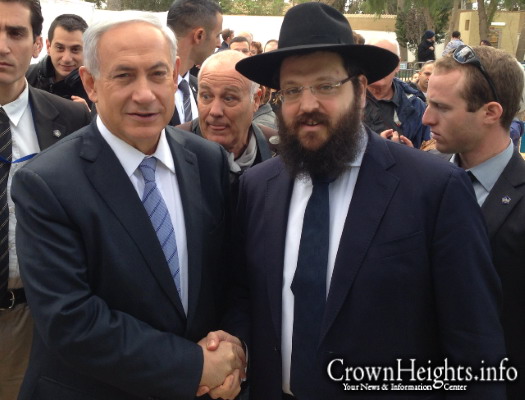 Before Shabbos, Rabbi Yehuda Teichtal – spiritual leader of the Jewish community in Berlin – met with Israeli Prime minister Benjamin Netanyahu and shared with him a message on behalf of the Jewish community of Berlin: "Be strong in these challenging times."
The meeting took place within the framework of the dedication ceremony for the renovated and beautifully refurbished "hut," the home of David Ben Gurion in the Negev desert in Sde Boker, Israel. This hut was turned into a museum, as stipulated in Ben Gurion's will in 1973, a year before his passing.
This project was donated by two prominent families from Berlin, the Prajs and Drimmer families, and Rabbi Teichtal traveled with them to Israel to honor these distinguished community members.
Rabbi Teichtal also thanked the prime minster for his warm message to the Chabad emissaries presented at the Kinus Hashluchim Gala Banquet last week.