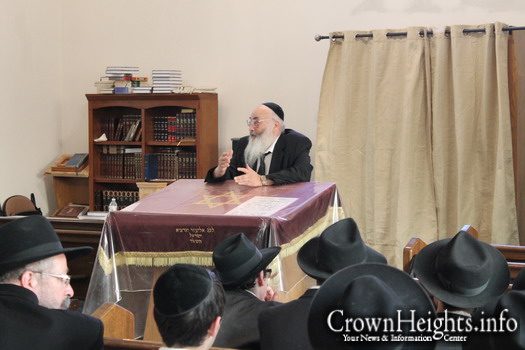 Noted author and Posek Rabbi Moshe Bogomilsky of Crown Heights Farbrenged with the students of Yeshivas Kayitz Oros Menachem and the local Jewish community of Kingston, Pennsylvania.
This is the Yeshivas Kayitz' first summer in operation, and it has been an overwhelming success.
The Yeshivas Kayitz was filled to capacity, and the Bochurim attending it grew tremendously in Gashmiyus and Ruchnyius.
Rabbi Bogomilsky expressed amazement that, despite having just returned from an-exhausting trip, the students listened to his Shiur with rapt attention, and many actively participated by asking questions.
After Davening Maariv, Rabbi Bogomilsky Farbrenged with the students and the members of the Kingston Jewish community until late in the evening.