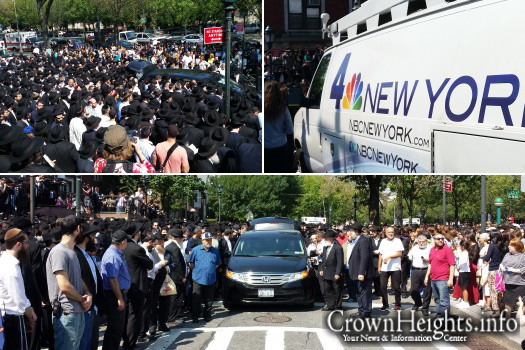 Thousands of members of the Crown Heights community gathered this morning in front of 770 Eastern Parkway for the funeral of Rabbi Yosef Raksin, HYD, who was brutally murdered Shabbos morning on the streets of North Miami Beach, FL.
Rabbi Raksin was in Miami visiting his daughter. He was murdered while walking to Shul, in what is widely believed to be a hate crime.
His murderers are still on the lam, and a $50,000 reward for information leading to their capture has been posted by the local Jewish community.
Photos by Benjamin Lifshitz