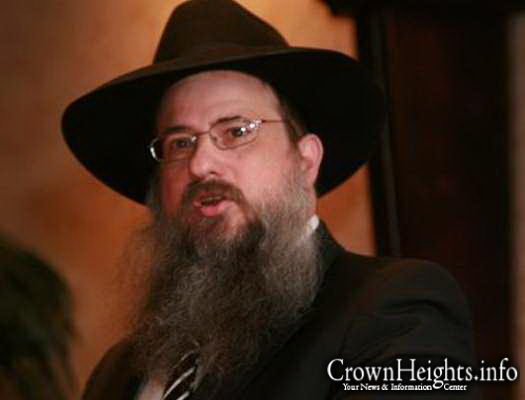 As the family of Shluchim and Anash in Chicago first heard of the shocking and tragic passing of Rabbi Daniel Moscowitz, director of Chabad-Lubavitch of Illinois, some found solace in their e-mail inbox, where they saw an unread message from their beloved head Shliach and colleague.
On Tuesday morning, shortly after waking up from his surgery – a routine and usually uncomplicated procedure – Rabbi Moscowitz sent out an e-mail to his fellow Shluchim around the greater Chicago area reminding them of the weekly Shiur that was to take place at the central Chabad House Wednesday night.
The Shiur, delivered by Rabbi Moscowitz, brings the Shluchim of the area together once a week for an evening of Achdus, learning and inspiration.
At the end of his e-mail, Rabbi Moscowitz attached an audio file of a Sicha of the Rebbe, delivered on Yud Shvat, 1973, in which the Rebbe encourages his Chassidim to fulfill the Hachlotos Tovos (good resolutions) they took upon themselves less than a year before in honor of his 70th birthday.
In the Sicha, the Rebbe says that since Hashem is merciful, he added an extra month of Adar to the year, giving them an extra month to fulfill the Hachlotos – including the founding of 71 new institutions – that the Chassidim took upon themselves to do in time for the Rebbe's next birthday.
Rabbi Moscowitz's message to his fellow Shluchim was that this year too, there is an extra month – and thus more time to accomplish their goals.
The full audio of the Sicha that Rabbi Moscowitz attached to his e-mail can be listened to here.