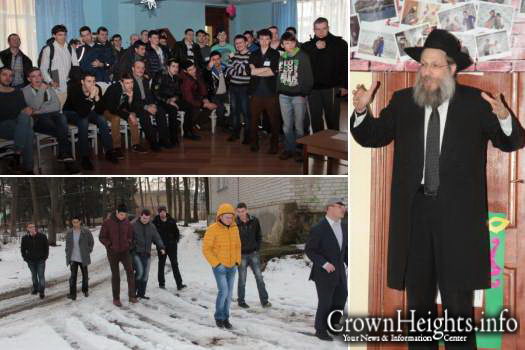 Amid the political turmoil that has seen the ousting of Ukrainian President Victor Yanukovich from power, and continued threats by anti-Semitic actors against the Jewish community, several dozen Jewish students from around the country gathered at the Chabad campus in Zhitomir, western Ukraine, for an inspiring and uplifting Shabbaton.
The event was organized as part of 'Stars,' a program that unites Jewish students throughout the former Soviet Union.
The Shabbaton was hosted by Chabad of Zhitomir and Western Ukraine, under the leadership of Rabbi Shlomo Wilhelm, whose sprawling state-of-the-art campus made the students feel comfortable and at home.