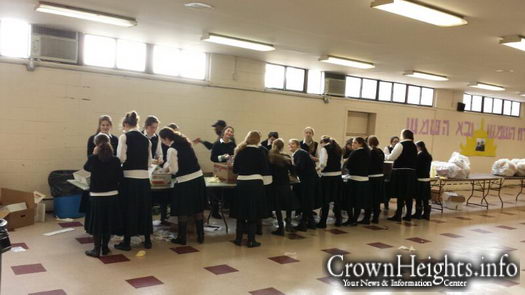 In anticipation of today's Kinus marking the 100th Yahrtzeit of their school's namesake, Rebbetzin Rivkah, the students of Beis Rivkah were seen busily packing hundreds of nosh bags for their fellow students at the event.
Rebbetzin Rivkah Schneersohn; granddaughter of Rabbi Dov Ber, the second Chabad Rebbe (the Mitteler Rebbe), wife of Rabbi Shmuel, the fourth Chabad Rebbe (the Maharash) and mother of Rabbi Sholom Ber (the Rashab); passed away on Yud Shvat, 1914.
Her grandson, Rabbi Yosef Yitzchak, the sixth Chabad Rebbe, founded and named Bais Rivkah Schools for her.