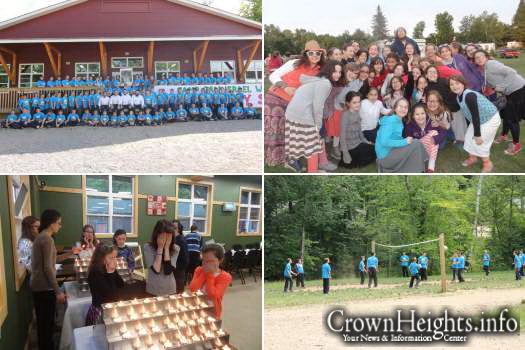 "It's a great feeling to learn that you must be doing something right," said Goldy Grossbaum in response to the overwhelming response of applicants received for Camp Gan Israel, Toronto. Indeed on the very first day that registration was opened, the girls session (July) was filled to capacity.
This is truly remarkable, taking into account that an additional double bunkhouse is being added for this summer season.
In addition, Rabbi Yitzchak Grossbaum was pleased to announce that Rabbi Baruch Hecht, the spirited Mashpia of Tiferes Bachurim in Morristown, will be spending a few weeks at camp, adding to the prevailing Chassidishe atmosphere.
In addition to the double bunkhouse a large area is being cleared for an additional sports field. The camp also hopes to erect a challenging rope climbing pyramid.
"We are excited and pleased to announce that the girls' Head Counselors will be Nechama Lazeroff and Chana Block, both from Texas," the directors said.
Registration for the boys' session (August) is now open with spots available, Grades 3-8.