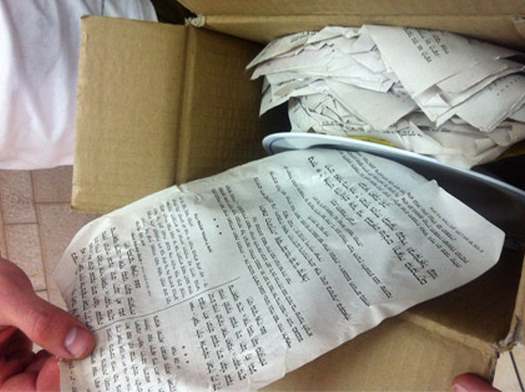 Israeli soldiers at the Central Command Headquarters in Jerusalem were outraged when a shipment of new dishes was opened and discovered to be wrapped in pages from the weekly Dvar Malchus booklets.
The incident was reported on Israel's Channel 2 News.
The commanders ordered the dishes to remain in their original cartons until the issue was clarified.
The dishes were ordered through an outside supplier. The Klir Company that supplied the dishes claimed that they ordered the dishes from the GreenGlass company, which packed and sealed the dishes.
In response to the inquiry, the GreenGlass company said that they have no idea as to how the dishes were wrapped in pages of holy writings, since they have no Sifrei Kodesh at their facility, and they would never desecrate holy writings.