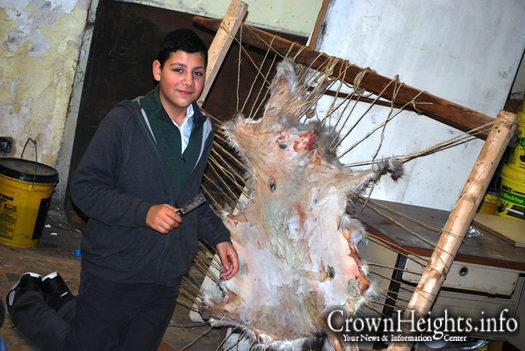 Rabbi Michoel Harari's 7th and 8th grade American history class at United Lubavitcher Yeshiva on Ocean Parkway wanted to bring post Revolutionary war America to life by reliving some of the tasks of early Native Americans and frontier settlers.
The students gathered a dozen fresh "green" deer hides, and then got to work. The students learned the primitive art of preserving, preparing and tanning hides. Most this work was done in their free time.
"I'm going to make a bag for my Tefilin" exclaimed one student. "I will never look at my shoes or any leather the same way again; this takes a lot of work," declared another.