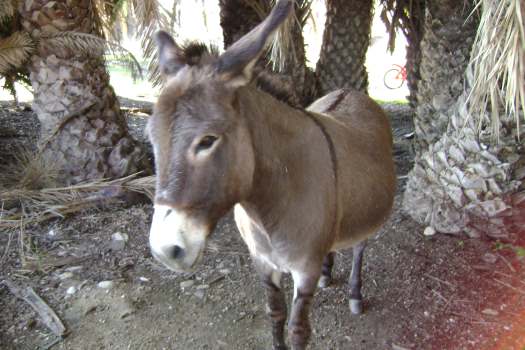 Illustration photo
After Israeli veterinary authorities received a number of complaints, inspectors were dispatched to Kfar Chabad to check on the welfare of two donkeys owned by a local resident.
When inspectors arrived they only found one donkey, and it was in bad condition. The animal was tied in a way it could not move, and it suffered from malnutrition, swollen joints, eye infections and other problems.
The Agriculture Ministry inspectors made the decision to remove the animal after learning children in the area would come and visit to take turns beating it.
They learned the second donkey had died of abuse.
The owner apparently did nothing to protect the animals from the beatings sustained by children.