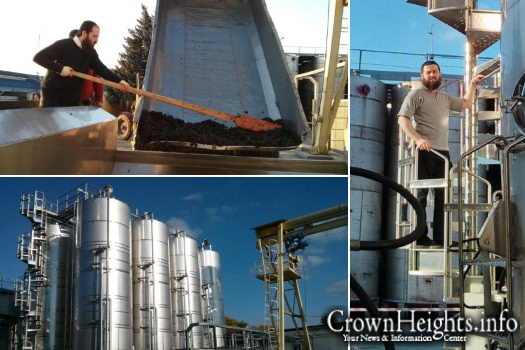 Several Shluchim traveled from Moscow to the city of Slava-Nakovini in southern Russia to produce wine under stringent Rabbinic supervision for this coming Pesach.
The wine will bear the Hashgacha of Russia's chief rabbi Berel Lazar.
The Shluchim expect to produce several hundred thousand bottles of Mehadrin wine, to be used by Jews in the Former Soviet Union and all over the world during Pesach.