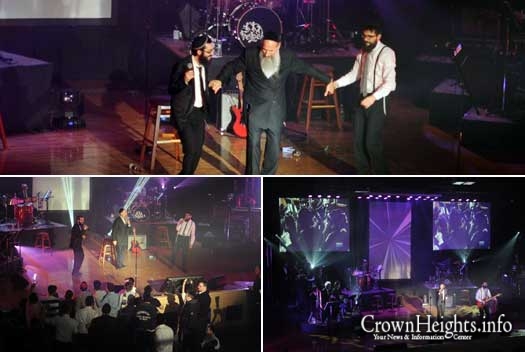 Last night Mordechai ben David and the 8th Day performed before a sell-out crowd in the Brooklyn School of Music. Together they performed MBD's "Timcheh Es Zecher Amalek" and the 8th Days "Tracht Gut".
This was the organizations first successful concert since taking a two year hiatus. Last years concert which featured Yaakov Shweky drew a much smaller crowd.
The concert benefited a local organization which helps support the education of children with special needs with tuition assistance to parents who send their children to private Jewish special needs schools.
Mordechai Ben David – Timche

Mordechai Ben David – Anim Zemiros

Mordechai Ben David – Chabad Melodies