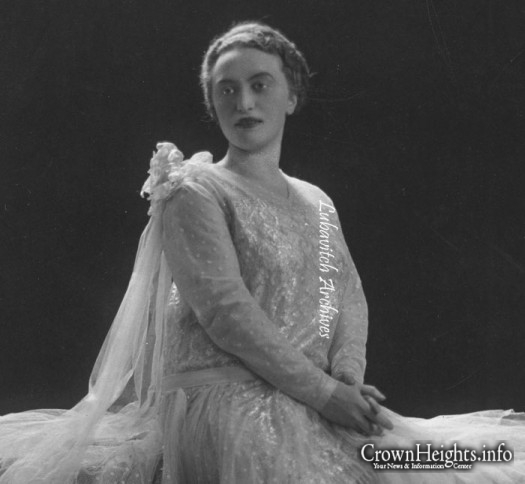 There is precious little that we know about the Rebbetzen Chaya Mushka Schneerson, wife of the Rebbe. She personified dignity and modesty. She in her own quite way made a difference in many people's lives.
This Shabbos, the 22nd of Shevat, is her 25th Yahrtzeit, may the "living take to heart" her good deeds.
Mr. Zalmon Jaffe, a philanthropist from Manchester, who would visit the Rebbetzen on his visits to New York:
"We spent many happy and delightful hours with [the Rebbetzen], exchanging views jokes and confidences. We certainly do miss her very much especially the times when our grandchildren sang or said words of Torah, and the Rebbetzen would interrupt with "Umberuffen" or "Bravo" and clapped her hands enthusiastically.
"However, no one misses the Rebbetzen more than the Rebbe. It is very lonely at the top.
"The Rebbe is moreover, showing us all a great example of how to face adversity with resolution and with a cheerful countenance."
On a personal note, as the director of Lubavitch Archives, where I deal with old pictures and papers, this a story, told by Mr. Jaffe, with a beautiful lesson, even for us in the digital age:
"Every Yom Tov, Roselyn and I sent a bouquet of roses to her and we always attached a card, written and signed by us, extending our best wishes for the holiday.
"On many occasions we were accompanied to the flower shop by some of our grandchildren, each one whom forwarded a single rose to which was attached a signed card."
"The Rebbetzen informed us that she always kept the cards in a special drawer. 'The roses will fade and die,' she remarked, 'but the cards will last for ever.'"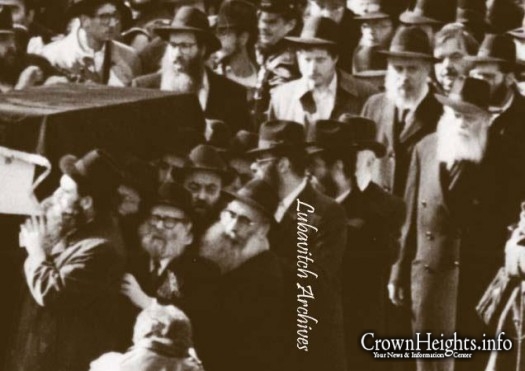 Just to end with one last tidbit, in response to someone telling the Rebbe during Shiva for the Rebbetzen, "I hear she was a wonderful woman."
The Rebbe responded:
In my opinion it is underestimated – in my opinion. In any case, G-d Almighty knows the full truth. And especially if everyone will try his/her best to emulate her and to fulfill her wishes, and to do as I said before, than this is the best gratification for the Neshoma and also brings great benefit for all who follow in her ways.
To share this with your family and friends, enjoy daily historical pictures, like Lubavitch Archives: www.facebook.com/LubavitchArchives