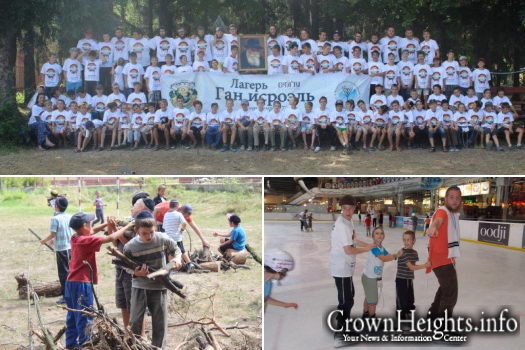 Camp Gan Israel of Ukraine (AKA 'Yeka') wrapped up another amazing summer. Almost 100 Jewish children from all over Ukraine experienced a fun-filled three weeks, with Judaism infused in every moment of the day.
The camp was organized and run by dedicated directors Chaim Leiter, Shmuel Golomb and Shneur Chein; and staffed by a dozen volunteer counselors – all of whom helped fundraise the tens of thousands of dollars needed to make camp happen this year.
Earlier this week, the children tearfully bid farewell to their new friends as they departed the beautiful camp grounds, located near the city of Zhitomir, under the auspices of the region's head Shliach Rabbi Shlomo Wilhelm.