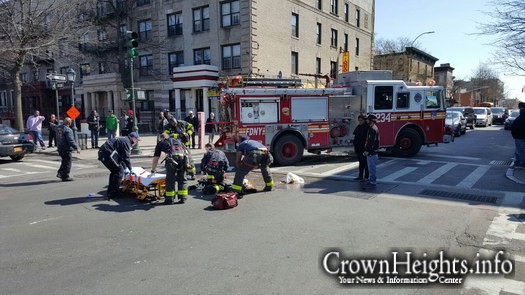 A gruesome hit-and-run accident occurred this afternoon in Crown Heights, in which a delivery worker for a local Chinese restaurant was struck by a car and seriously injured.
The incident occurred at around 2:00pm at the intersection of Eastern Parkway and Troy Ave.
The delivery worker was riding a motorized bike when he was struck by the vehicle. The motorist then fled the scene, leaving the deliveryman lying on the ground in a pool of blood.
FDNY firefighters were the first to arrive at the scene. They administered first aid, and then rushed the victim to a local hospital. He is listed as in serious condition, and suffered the partial loss of one of his legs.
Police are searching for the responsible motorist.