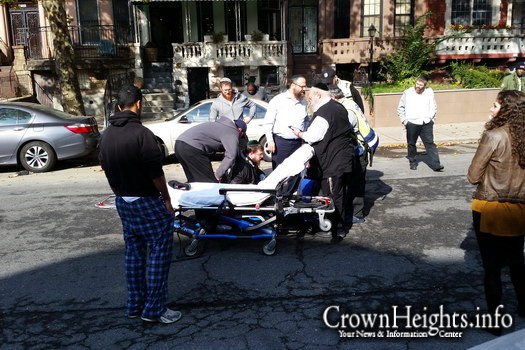 A young girl with special needs was hurt after being struck by a car. Witnesses said the girl was just dropped off and the driver did not wait for the child to safely cross the street.
The incident occurred at around 2:15pm on President Street near Albany Avenue, the girl had just been dropped off on the opposite side of her family's home and before she could safely cross the street the bus left.
The sound of a short stop and sickening thud immediately followed as the girl was struck by a passing minivan.
Witnesses said that the girl was dropped off only moments before and by the time anyone realized what happened the bus was gone and the child was lying on the ground screaming.
It is unclear what type of bus or van dropped the child off and none of the witnesses were able to say definitively which company was operating it.
"A child is a bus drivers responsibility until the child is in the hand of a parent or guardian" a veteran bus driver told CrownHeights.info, adding "it is unheard of to drop a child with special needs off on the wrong side of the street."
Hatzalah responded and treated the victim, who thankfully did not suffer any life-threatening injuries, and later transported her to a local doctor.