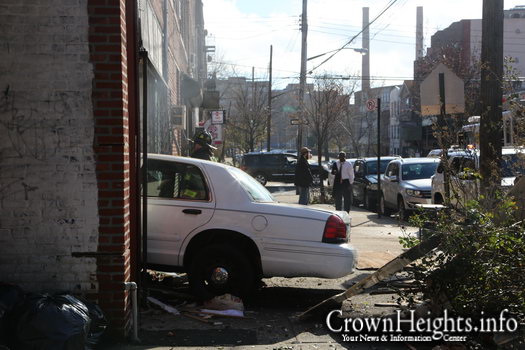 Today, Monday, at around 12:30pm, a livery cab driver exiting a parking lot on Kingston Avenue between Maple and Midwood Streets in Crown Heights lost control of his vehicle and crashed into a building across the street.
The vehicle slammed into a storefront which is being used for storage.
The driver managed to extricate himself from the vehicle, and did not appear to have suffered any serious injuries.
Police and firefighters arrived at the scene, and the latter used heavy equipment to cut the car out of the wreckage.
No pedestrians were hurt in the incident.