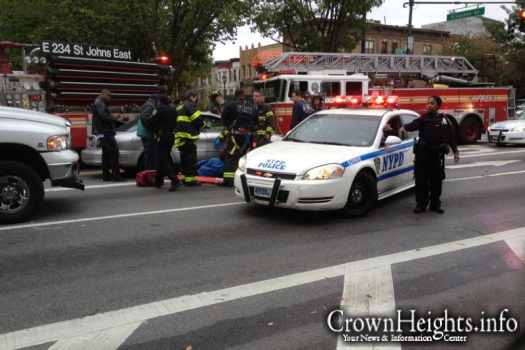 A woman was struck by a car this morning while trying to making her way across Eastern Parkway.
The incident occurred at about 11:00am today, Thursday, at the intersection of Eastern Parkway and Kingston Ave.
The woman was lightly injured in the accident. She was taken by EMT to Kings County Hospital.