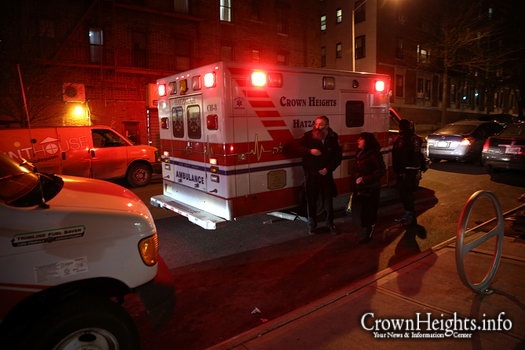 For the second time in a single day a woman was struck by a car that was making a turn. In this incident the woman was knocked to the ground only to get up herself, Hatzalah treated her at the scene.
The accident occur ed at the intersection of Kingston and Empire at around 6:40pm, the car was making a right turn from Empire onto Kingston and struck the woman who was crossing inthe crosswalk. Both had a green signal, but the pedestrian had the right of way.
The driver remained on the scene and called 911, while others call Hatzalah. B"H the woman did not sustain any serious injuries.
Earlier today a 10-year-old girl was struck by a turning vehicle while on her way to school. Hatzalah treated that victim as well.