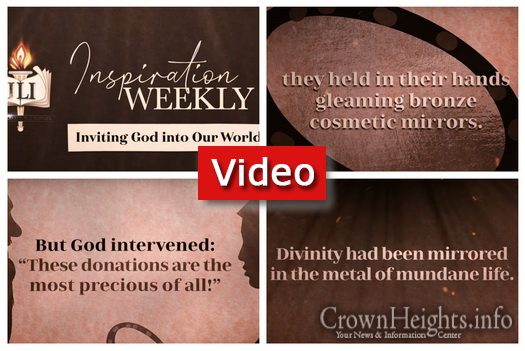 JLI has released another video titled: Inviting God into Our World, When beautification is divine. How G-dliness is mirrored seemingly even in the lowest parts of this world.
Dedicated in loving memory of
Mrs. Golda Mindel Grossman
גאלדא מינדל בת שרה ע"ה
who passed away on
10 Adar I, 5779.
May her soul, now in the world of everlasting life, be a source of blessing for her family, for much health, happiness, nachas, and success. And may God comfort them among the mourners of Zion and Jerusalem.