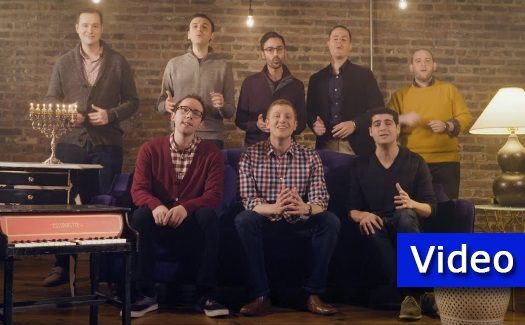 If you can smell latkes frying in the air, it means Chnukah is here. And if you needed another sign – that's here too: A new music video from the Maccabeats.
The wildly popular Jewish a capella group, which originated at Yeshiva University, brought a personal touch to this year's video, discussing their incredible 10-year journey. Eight members of the original group appear in "Candles on the Sill," most of whom are now married and have children.
"Ten years ago we played our first set/ We were singing for just family and our friends," they sing to the tune of Ed Sheeran's hit Castle on the Hill. "And our hearts beat with the rush that comes from a cheering crowd/ We were younger then."
The video splices in clips of past songs as well as the group's shows over the years, from TV appearances to stadiums and concerts and yes, even singing at the White House.