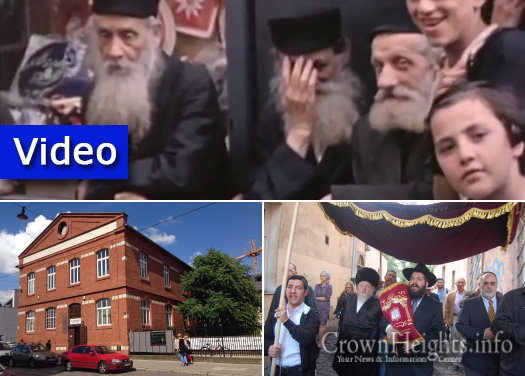 Chabad Krakow Building from the Ashes
For centuries, Krakow was a center of Jewish learning and growth in Eastern Europe. Home to a thriving community, Krakow represented virtually every section of the Jewish-European demographics of the time.
The city survived the currents of anti-semitism and the forces of foreign invaders, building schools, synagogues, and one of the earliest Jewish printing presses. When the Nazis invaded in 1939, Krakow was home to more than 60,000 Jews.
Streets which had once echoed with Jewish life now witnessed unprecedented atrocities. Only 2,000 Jews survived the purge.
Today, from the ashes of destruction the Chabad community of Krakow is writing a new chapter for its people. With a few hundred Jews currently living in Krakow and thousands of Jewish tourists from all backgrounds, homes and affiliations, Krakow is experiencing a rebirth.
Join Chabad of Krakow in building a new home for its community—a center of dynamic Jewish life and learning in Krakow for all who walk through our doors.
"Our Chabad House serves both the survivors as well as a new generation of active and proud jews symbolising the continuity of the Jewish people". Said Rabbi Eliezer Gurary the Chabad Shliach in Krakow.
Throughout Tisha B'Av, Chabad of Krakow is raising $300,000 to fund the construction of their new building.
Join at www.charidy.com/fromtheashes to triple your contribution and raise Krakow from the ashes.