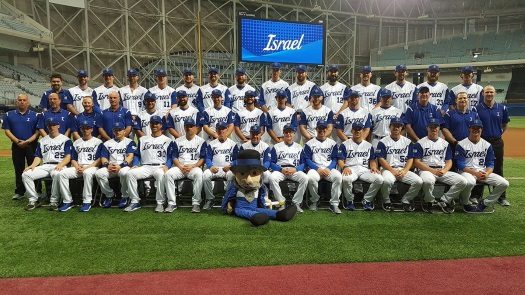 Israel Ends Run at World Baseball Classic
Team Israel ended its underdog run at the World Baseball Classic after losing 8-3 to Japan's national team in Tokyo last night.
The game was tied for the first two thirds of the match, as neither team scored any points until the sixth inning, when Japan scored 5 home runs.
Israel was the lowest-ranked team to qualify for the tournament, coming in at 41st in the world. But last week in the first round, the Israelis squeaked past third-ranked South Korea, 2-1, in extra innings, outscored fourth-ranked Taiwan, 15-7, and defeated ninth-ranked the Netherlands, 4-2, to finish first in Pool A with a 3-0 record.
This is the first year that Israel has qualified for the tournament. In 2012, its inaugural WBC team narrowly missed advancing past the qualifiers.