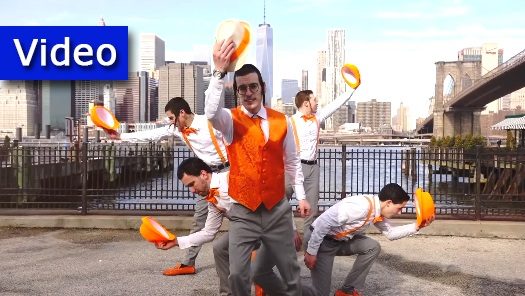 In celebration of Purim 2017 and the joyous month of Adar, singer Dudi Knopfler presents this foot-happy, fast-paced dance song composed by contemporary hitmaker Boruch Sholom Blesofsky.
Set to the words of Rabbi Nachman of Breslov, the song highlights his innovative interpretation of the words "Ki B'simcha Seitzei'u" i.e. happiness is the key to extricate oneself from pain, ache and worry.
Made possible and sponsored by Soreiku Vineyards, the most adventurous and informed wine destination in Brooklyn, this official music video features the debut of Dudi's Dancers, a group of slick, high-octane backup dancers who know how to do the month of Adar proud.