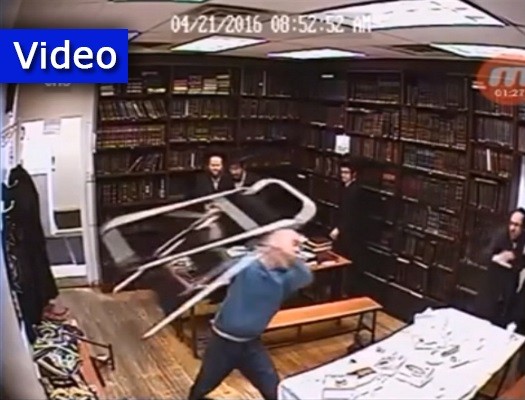 Video: Man Goes on Rampage in Williamsburg Shul
On Thursday morning, a non-Jewish man burst into the Apta Shul on Wallabout Street and Lee Avenue in Williamsburg and went on a rampage – flipping tables and benches and throwing chairs and books. The disturbing incident was caught on surveillance video.
The events leading up to the attack, if there were any, are unknown to us at this time.
The man was arrested by police a few minutes later.