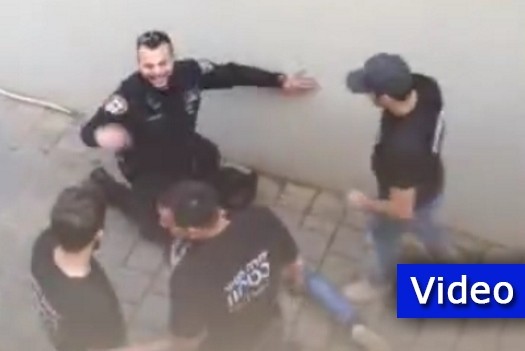 A friend of the woman who fought off a knife-wielding terrorist who entered her Ra'anana home on Saturday recounted how Dikla Dvir confronted the Palestinian man and shoved him out of her living-room into the clutches of police officers.
From The Times of Israel:
Mahmoud Faisal Bisharat, a 20-year-old Palestinian man, allegedly stabbed three Israelis outside a synagogue in the central Israeli town Saturday afternoon after being prevented from entering the Jewish house of worship. A 40-year-old man was seriously injured and two women lightly injured by the stabber. The man was later said to be in stable condition, and his condition was defined as moderate, after surgery.
Bisharat fled the scene, and a gun-wielding citizen fired a warning shot in the air as he raced through a nearby park. He then tried to enter the Dvir home, two blocks away.
"He got in through the glass-paned doors and suddenly [Dikla Dvir] noticed someone inside her house, wielding a large knife. She was shocked, he raised the knife and came to stab her," Dorit Avisar, the friend, said.
Click here to continue reading at The Times of Israel.