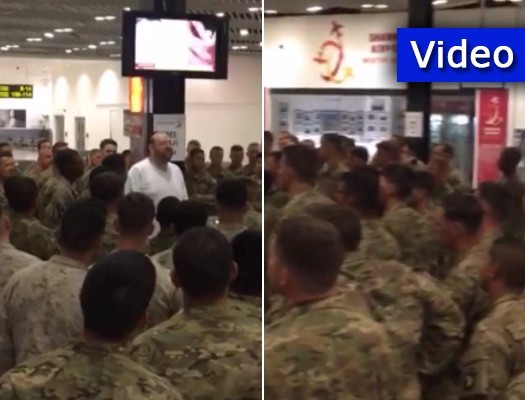 On his way to Israel with his family recently, Jewish businessman Shlomo Rechniz had a temporary stopover in Shannon, Ireland. When entering the airport, he saw approximately 400 American soldiers. Most were eating army meals from a paper bag, while the regular passengers were eating at the various trendy restaurants in the area.
Shlomo approached the commander and told him that he wanted to treat all the servicemen to a good meal.
At first, the commander said it was unnecessary, but Shlomo insisted. The commander then announced to all the soldiers that they could eat at any restaurant for up to $50.
After the servicemen ate, the commander asked Shlomo if he would share with all of them why he made this kind gesture. His response was filmed in the video below.