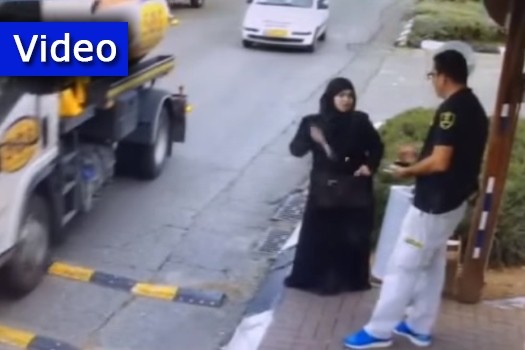 A 48-year-old Israeli man is in serious condition after he was stabbed Sunday on Highway 55 outside the Palestinian village of Nabi Ilyas. In a separate attack that was caught on dramatic surveillance video, a female Palestinian terrorist stabbed and lightly wounded a civilian security guard as he stood at his post just outside Betar Illit.
The female terrorist in the Beitar Illit incident was shot and neutralized by her victim.
In the other stabbing incident, the terrorist is still at large.