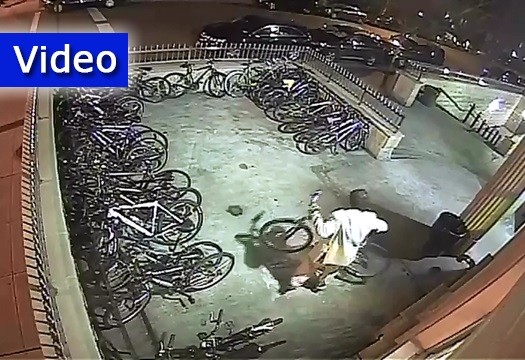 Following our news report on a belligerent and aggressive Crown Heights beggar who assaulted a man on Kingston Ave. earlier this week, the administration of 1414 President St., the dormitory of the Central United Lubavitcher Yeshiva, sent us a video of the same man stealing a bicycle from the front of the building.
The incident, which occurred about two weeks ago, was captured by the building's surveillance camera.
It is unclear if a police report on the crime was filed at the time.