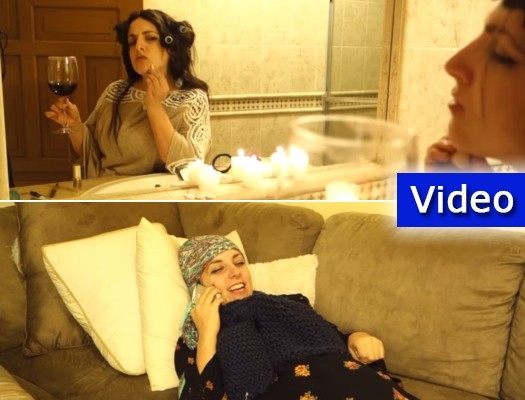 This humorous production by the five Rodal sisters – all Shluchos in different parts of the world – highlights the stark difference between young women who just arrived on Shluchus and their more experienced and seasoned counterparts, in the way they approach various aspects of their day-to-day Shlichus.
The video was screened Thursday night at this year's annual International Kinus Hashluchos.
Starring in the video are five sisters, each one on Shlichus in a different part of the world: Sonia Hershcovich – Los Cabos, Mexico; Dinele Polichenco – San Diego, CA; Brocho Leah Sasonkin – Metula, Israel; Zeldi Richter – New York, NY; and Sorele Brownstein – David, California.